What is Exchange Online Archiving?
Exchange Online Archiving archives email from your primary mailbox in order to reduce the size. It creates an additional mailbox known as an In-Place Archive or Online Archive that works in tandem with your primary mailbox. Emails move from your primary mailbox into your online archive automatically after they reach a certain age, typically 1 year. They move into the equivalent folder in Online Archive, so it you create a folder in your primary mailbox, that will be created for you in your online archive. Since the archive size is unlimited, this means that you can store an unlimited amount of email once you have had an online archive mailbox created for you.
You can move items into your archive manually if you wish, but there is usually no need to since they will move automatically.
The Archive will appear below your other folders using Outlook on PC or on the web as below.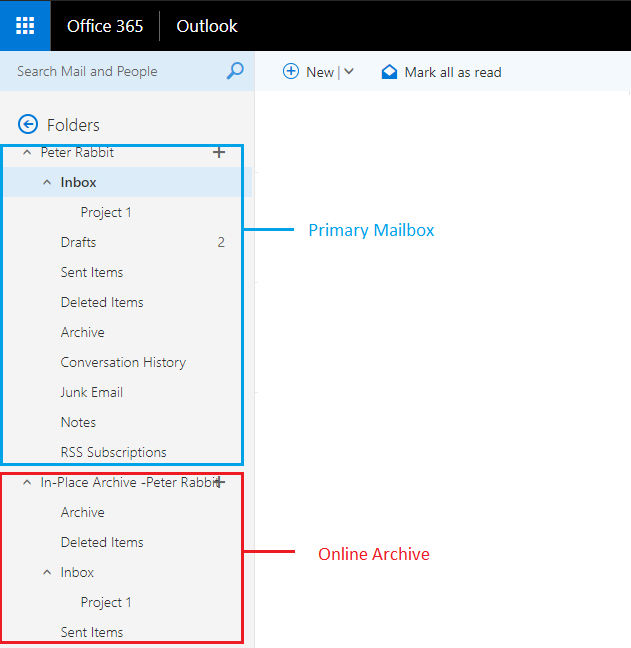 How do I find older emails?
The easiest way to is search for an email and include your archive by choosing All Outlook items from the drop down menu:

You can also just click on the folders to view emails in the archive.
Is there anything else I need to know?
Note that your archive mailbox is only available when you are online using a PC or on the Web, i.e. is not available when you have no internet connection. It will also be unavailable when using your mobile phone or tablet.