If you have lost or replaced your mobile phone, and previously set up the Microsoft Authenticator app in order to secure your account, you may need to set the app up again if you have not previously enabled iCloud backups in the Authenticator app.
Please follow the instructions below in order to set up the app again.
Go to www.office.com and sign in.
When you get the screen below, click 'Sign in another way' at the bottom (since you can't see the app notifications):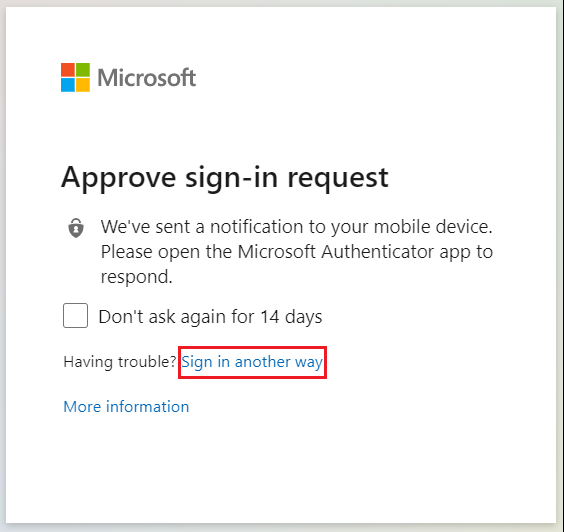 Choose one of the other options, e.g. Text.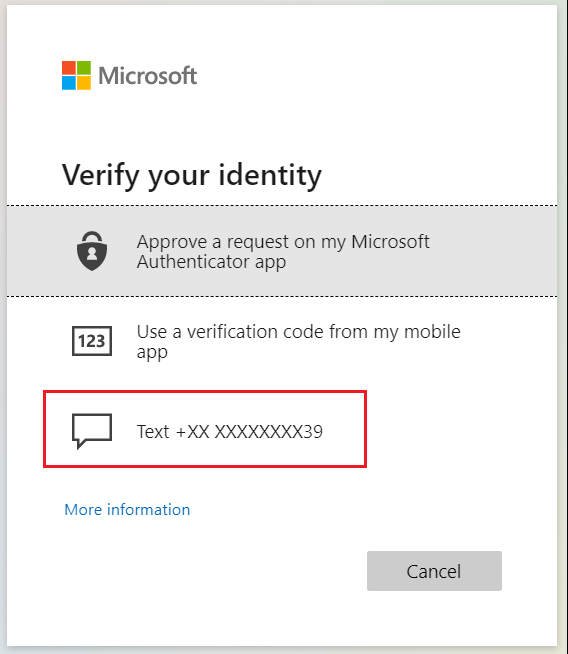 If you don't see any other options and are one of our customers, please contact us and we will be able to get you back into your account.
Setting up the authenticator app again