Your Office 365 security has been increased. This may not affect you if you have already set up the Microsoft Authenticator app, but either way please visit www.office.com and login to see if there is anything you need to do.
From now on, you will occasionally be required to use a second form of authentication when logging in to you account. Within the next 14 days you need to enable the Microsoft Authenticator app if you have not done this already.
The next time you sign in, if you need to do anything then you will be requested for more information:
The next time you sign in, you will be requested for more information: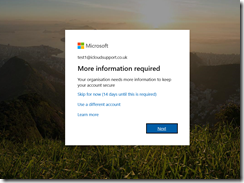 You will then be prompted to set up the Microsoft Authenticator app: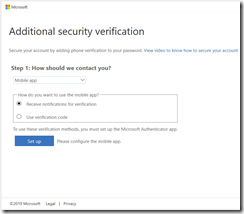 Follow the instructions to download and set up the app: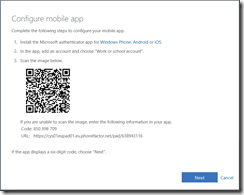 Then you will receive a notification through the app to confirm that it has been configured correctly: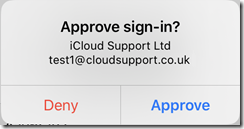 Next, you will be prompted to add a phone number and alternative email address. You can use one of these methods in case you don't have access to the app, for example if you don't have your phone, have no internet connectivity, or replaced your phone. Whilst you can cancel this stage it is highly recommended that you do at least one of these.
The Authentication Phone can be either an SMS or a call, so you could use a mobile or landline number. Authentication email should be a separate personal account such as gmail or hotmail.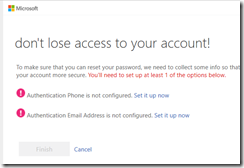 Note that you can always change this information later by visiting https://aka.ms/mfasetup
From now on, you may need to use the app, or alternative phone or email to confirm unusual signins (e.g. from a new location) or if you are accessing sensitive information such as changing your password.
Note for iphone and ipad users:
Note that if you use the Mail app on iOS, you may need to remove and add the account again.
If this does not work, install the Outlook app and contact support who should be able to get the mail app working again.