How to post GIFs in Microsoft Teams, even when an administrator has disabled GIFs. Note that this requires you to at least have access to a GIF website such as giphy.com.
Administrators can disable the GIF button in Microsoft Teams, but that doesn't mean you can't post GIFs! GIFs are often disabled in businesses and schools, and is very easy to disable in the Teams Admin center: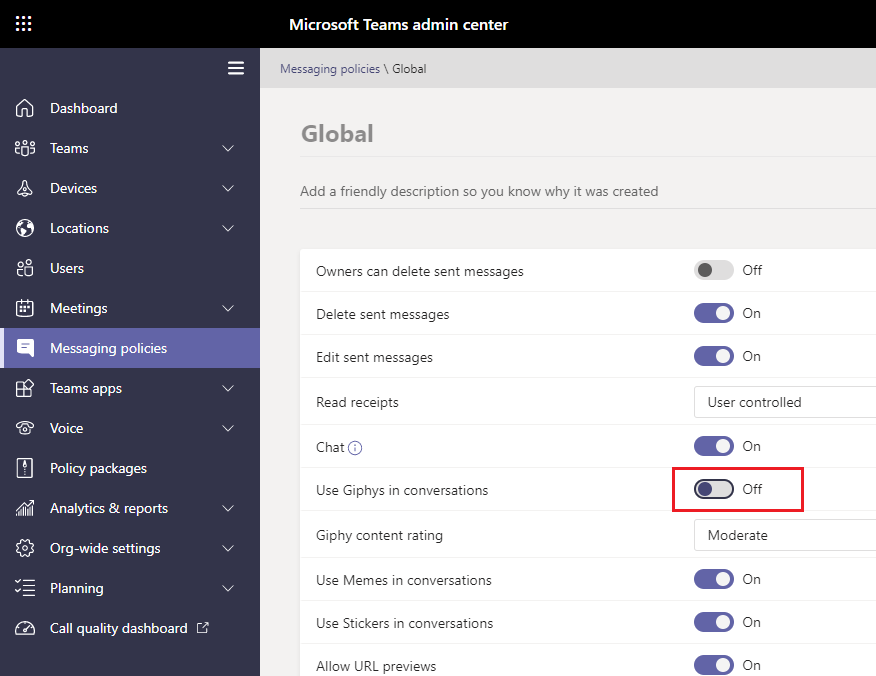 This removes the GIF button in conversations:

To work around this, if you are working from home you should be able to access any GIF website, such as Giphy.com. So go to giphy.com and search for a suitable GIF.
Then, right click on the GIF and choose Copy image. If you don't see this, try again, or click on the GIF to open it and try again.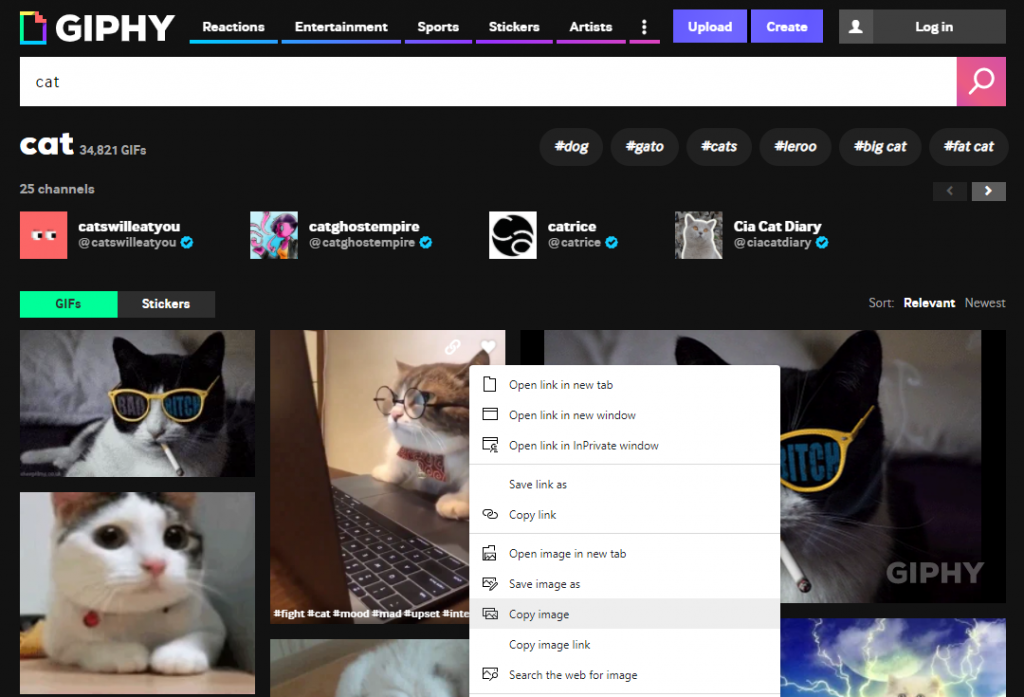 Now, in a Teams chat window, right click and choose paste, or press Ctrl-V.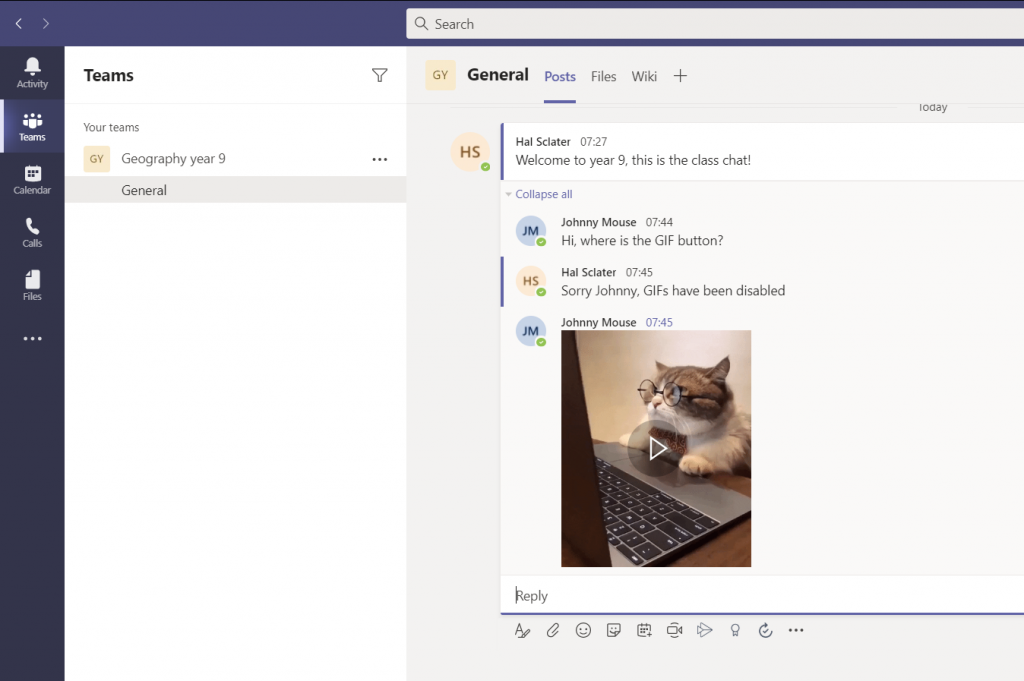 That's it!
Was this helpful? Let me know in the comments!