How to take a screenshot in Windows 10 using the snipping tool. Use this if you want to send a screenshot in an email.
Select the Start or Windows button, type 'snip', and then select Snipping Tool from the list of results.
Check that the Snipping Tool is in Rectangular Snip mode from the Mode menu: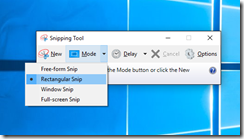 3. Click New, and then drag a rectangle around the area of the application you want to capture: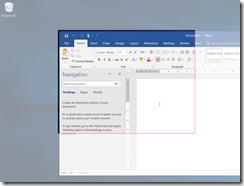 4. Create a new email in your email program, enter a message and then and press Ctrl+v to paste the screenshot into the email:
Send the email!