This article describes how to delete a PowerBI workspace linked to a Team, without affecting the Team itself. When a Team is created, a workspace is also created in PowerBI. This is undesirable as they show in the list of workspaces for the user, so any PowerBI user will see a workspace for e.g. the Book club, which causes some confusion. It is therefore important to delete the workspace after the Team creation.
Note that you have to be a Team Owner to edit the workspace, even a PowerBI admin cannot do this, so you'll need to make yourself a Team Owner first using Teams admin first, or in the Office 365 Admin portal, make yourself a Group owner. If you do it in either of these ways, no one in the Team will be notified that you have joined.
Also note that it is VERY important to upgrade the workspace first. If you do not do this, the Team (and O365 group) will be deleted when you delete the workspace!
Logon to http://app.powerbi.com/
Click workspaces, options and Edit this workspace. Note that if you are not a Team owner, the Edit option will not be there.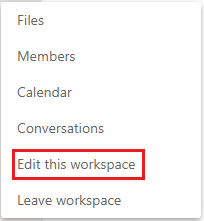 Under Advanced, click Upgrade now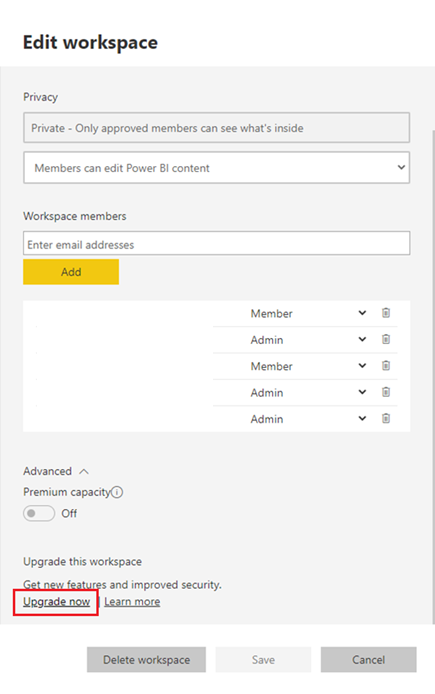 Tick the box and click upgrade: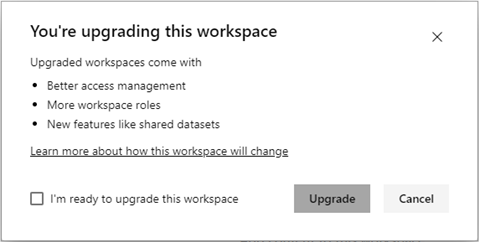 Now click on Settings, double check that it says Upgraded workspace and click Delete workspace.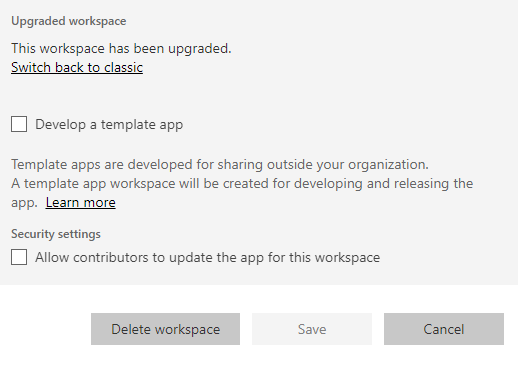 Finally, remove yourself from the Team.
Note: if you forget to upgrade the workspace, the Team and group will be deleted. You have 30 days to restore the group if this happens:
Logon to https://admin.microsoft.com/
Click Groups > Deleted Groups
Select the group and choose Restore Group